09.05.12
Phil Collen Auctions "Wings" Guitar for Cancer Research
Phil Collen announces plans for a charitable auction of "Wings", a custom Jackson PC1 guitar that Collen has played throughout this summer's Rock of Ages tour. The auction, taking place exclusively on eBay, will begin on September 5th and end September 15th, the last date of the tour. The winner will be announced in November which is Pancreatic Cancer Awareness Month and all proceeds from the auction will benefit the Gerson Institute, a non-profit organization dedicated to promoting the Gerson Therapy, an alternative treatment for cancer and other degenerative diseases.
In early 2012, Jake Willoughby, a guitar and music store owner, asked Collen if he would assist in helping to raise money towards the fight against cancer with Jake's mother having just passed away from pancreatic cancer after a courageous 13-month fight. By tragic coincidence Phil's own father, Kenneth succumbed to the same disease in 2004. Jake donated a Collen signature guitar, the Jackson PC1 from his music store. In the spirit of hope it was named "Wings". Mike Learn, a noted artist whose graphics are well known in the guitar world, donated the graphic custom paint job on the guitar. Ironically, Mike lost two family members to the same disease.
Phil began researching companies that were not only looking to prevent cancer, but also reverse its devastating effects. He initially had heard about The Gerson Institute located in San Diego, CA from Jeni Cook, a raw foods chef and the wife of Sex Pistols and Manraze drummer, Paul Cook. As Phil watched "The Gerson Miracle" DVD he was incredibly moved by their cause wishing he would have known about them before his father passed. The Gerson Institute is a non-profit organization in San Diego, California dedicated to providing education and training in the Gerson Therapy - an alternative, non-toxic treatment for cancer and other chronic degenerative diseases. The Gerson Therapy, developed by Dr. Max Gerson in the 1920s, activates the body's extraordinary ability to heal itself through an organic, vegetarian diet, raw juices, detoxification, and natural supplements. Since this powerful, natural treatment boosts the body's own immune system, it is an effective method for treating not only cancer, but a variety of degenerative diseases including arthritis, heart disease, allergies, and skin tuberculosis. Dr. Gerson began developing the Therapy while looking for a way to manage his own debilitating migraines, a path that lead him to a holistic understanding of medicine that is finally gaining growing acceptance.
Visit eBay to bid on the Guitar now!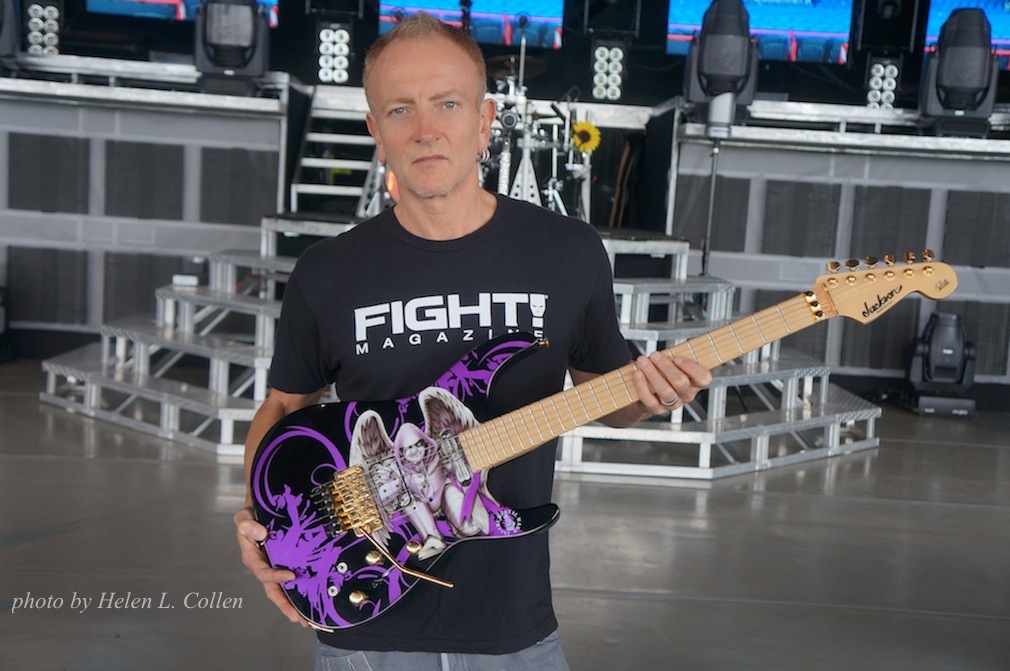 Back